Greg Dailey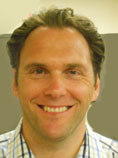 From 2004-2012, Greg was the Program Leader for Health & Physical Education and the Athletic Director of Abbey Park Secondary School in Oakville. He competed for the University of Toronto in cross country and track and field when doing my undergraduate degree in physical and health education and bachelor of education. Greg completed a post-graduate diploma in Sports Administration from Humber College in 1998 and in 2009 he finished a Masters in Educational Administration from the University of Toronto. Greg was a coach/guide with the Canadian Paralympics Committee and Athletics Canada from 1999-2011. During this time, he had the privilege of guiding runners at three Paralympic Games and three International Paralympic Track and Field Championships. In 2011, Greg was the recipient of the Syl Apps Volunteer Award from the Ontario Sport Alliance.
Steve Moran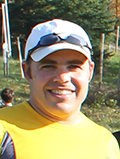 Steve competed for York University and the University of Toronto in the sports of cross country and track and field where he was an Academic All-Canadian. He has been a teacher and coach since 1999. Throughout his career, Steve has been a leader in technology, developing several websites, mobile applications and other software solutions for both education and sport. He has extensive experience as convenor and director of various sports leagues and championship events. He developed the original Sport Made Simple platform to support a not-for-profit Canadian Charity and has extended this platform to support School and Community sport.
Rory Sneyd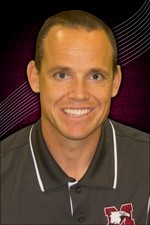 From 1994-1999, Rory attended Eastern Michigan University where he concurrently completed degrees in English and education, graduating cum laude. He competed in cross country, indoor track and field, and outdoor track and field. He has been a teacher and coach at Notre Dame Catholic Secondary School in Burlington since 1999. In 2006, he was hired as the head cross country coach at McMaster University. In 2008 and 2010, he was voted the Ontario University Athletics (OUA) women's cross country coach of the year. In 2013, he was voted the OUA men's cross country coach of the year. He was the meet director of the 2013 OUA Cross Country Championships held at Hamilton's Chedoke Golf Course.